CLEVELAND.COM – Fishing with Buddie Charters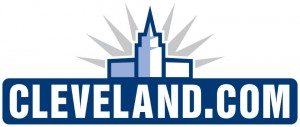 Sun wasn't shining, but the walleye didn't care on Lake Erie: D'Arcy Egan's Outdoors
CLEVELAND, Ohio — A Lake Erie fishing trip with Ryan Buddie of Lakewood didn't go as planned. Big walleye got in the way.
The general idea on Tuesday morning was to pick up nightcrawlers at Erie Outfitters in Sheffield Lake, then launch Buddie's boat at the Avon Lake ramp. I wanted to watch the young pro fisherman put together rigs that might have us reeling in walleye. Then we'd head to the near-shore waters to try to catch and release a few chunky smallmouth bass.
What the heck, we said. We're here. Maybe the fish will cooperate.
The word at the bait shop was a nice bite in 50 feet of water, and lots of big walleye. That, and clearing skies, convinced a pair of inveterate fish bums to go for the gold.
Buddie has never been shy about going fishing. When the St. Ignatius High School grad was a sophomore at Ohio University in 2003, he decided to become a summertime Alaskan guide. He'd grown up fishing for western Lake Erie walleye with his grandfather, Frank Buddie of Rocky River, and made the switch from drift-and-cast fishing to trolling when the elder Buddie moved his 23-foot boat from Catawba Island to the Rocky River.
Alaska was a whole new world, filled with silver salmon and colorful Dolly Varden trout. Buddie was working on his bachelor's degree in aviation, but fishing stirred his soul. The Togiak River Fishing Adventures camp in the Bristol Bay region of Alaska stole his heart.
"It's big, beautiful, wild country," said Buddie, who has been back to Alaska almost every summer. "The fishing is incredible — my best is a 48-pound king salmon — and I enjoyed guiding the fishermen who'd arrive every week."
It was also a lot more fun than summertime work with shovel and rake at his father's construction company. The river fishing eventually prompted him to create Ohio Steelhead Drifters and guide steelhead trout fishermen on the local streams in winter.
Walleye tournaments piqued Buddie's interest a few years ago. In short order, Buddie and teammate Mike Knippenberg of Hiram were crowned the Cabela's Masters Walleye Circuit's 2010 Team of the Year. He now fishes the circuit with a Chicago-area friend, Paul Rogers, and the Lake Erie Walleye Trail with his brother, Kevin Buddie.
"I enjoy trolling for walleye, solving the ever-changing puzzle of where and how to fish," said Buddie. "Success depends on being in the right place at the right time, and figuring out exactly what the walleye want that day."
With big rollers pushing us eastward, Buddie was using the bow-mounted electric trolling motor to guide us.
"We're on a controlled drift," he said. "The GPS system tells me we're at the 1.0- to 1.2-miles per hour that will work best with the spinner harnesses and nightcrawlers we're running."
The first blade to attract a walleye's attention was tagged "burnt shrimp," an orange-and-charcoal pattern. I slowly reeled in a nice 8-pound walleye, then Buddie brought in a 9-pounder a few minutes later. The bite was consistently outstanding, with the largest walleye of the afternoon a 31-inch trophy we quickly released.
"I've got my guide licenses and I've been doing a lot of 'teaching' trips for walleye," said Buddie, whose web site is ryanbuddie.com. "I like the technical aspects of walleye fishing, and showing people how they can consistently catch fish."
I was supposed to show him a few different techniques for catching Lake Erie's smallmouth bass, a personal passion and a phase of fishing he had somehow neglected.
When another heavy walleye snared a spinner rig, we agreed to tackle the bass another day.
Walleye are a girl's best friend

Ryan Buddie is a die-hard fisherman, and he has already booked the perfect honeymoon adventure after he and his bride-to-be, Julia Sutton, of Lakewood, are married in early September.

"We're going fishing in Fiji," Buddie said with a laugh. Buddie is an airline pilot about 175 days a year and fishes the rest of the time.

"I proposed to Julia while we were night fishing for walleye last October off Cleveland," he said. "I tied the engagement ring to her fishing line and told her to reel it in."

Both were wearing their usual fishing costumes on that Halloween night: stout Carhartt canvas coveralls.

"It was pretty cold out on the lake, but Julia loves fishing and the fresh air," he said.

— D'Arcy Egan